NOVEX stands as a premier enterprise in Siberia, excelling in the wholesale and retail distribution of cosmetics, perfumes, household chemicals, and a diverse range of household goods. The NOVEX chain manages over 25,000 items and owns 270 retail outlets in seven regions of Siberia.
Due to an increase in the number of orders, it became necessary to increase the capacity of the existing warehouse. We also needed to optimize the manual order assembly and sorting process for better efficiency.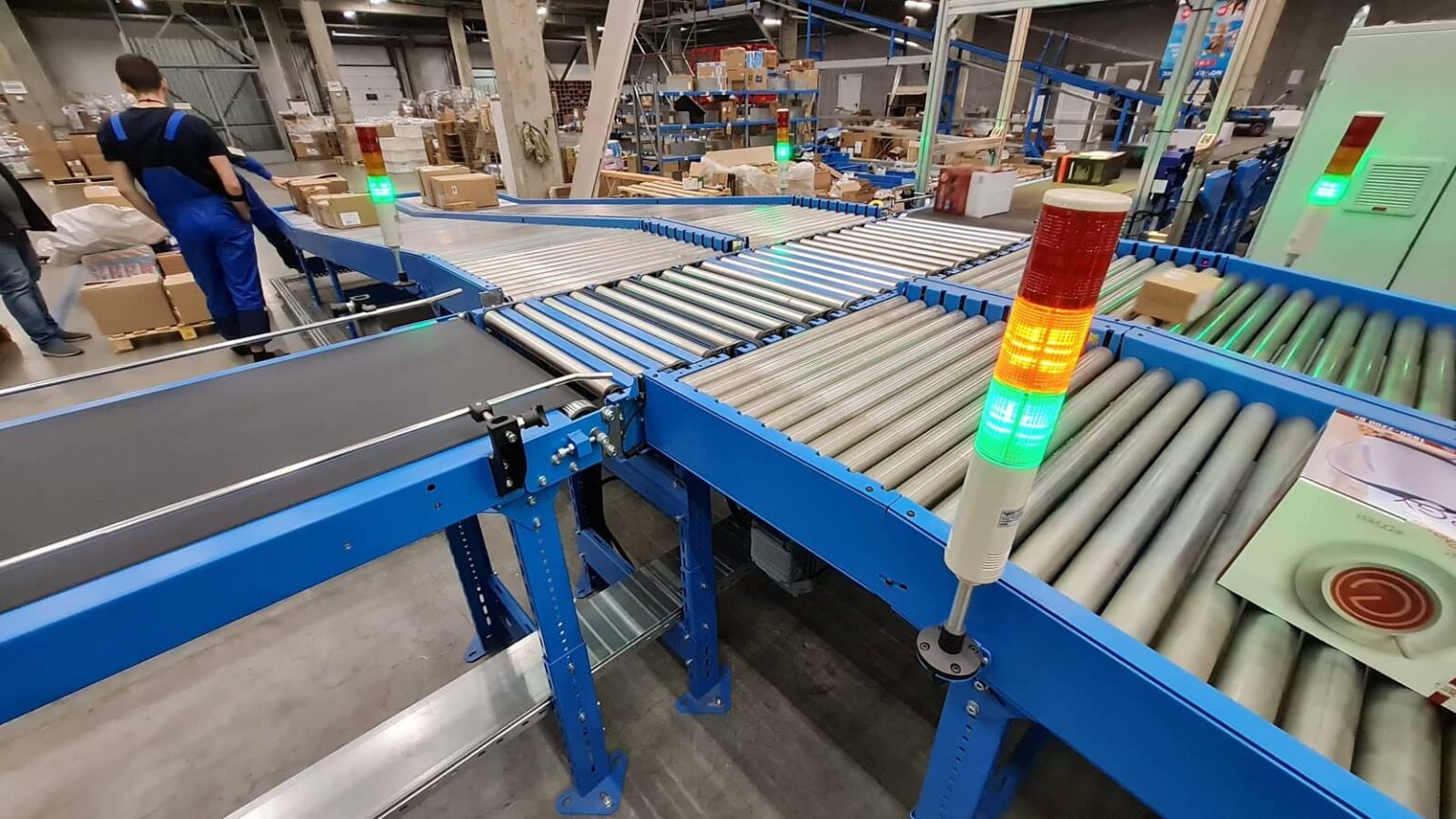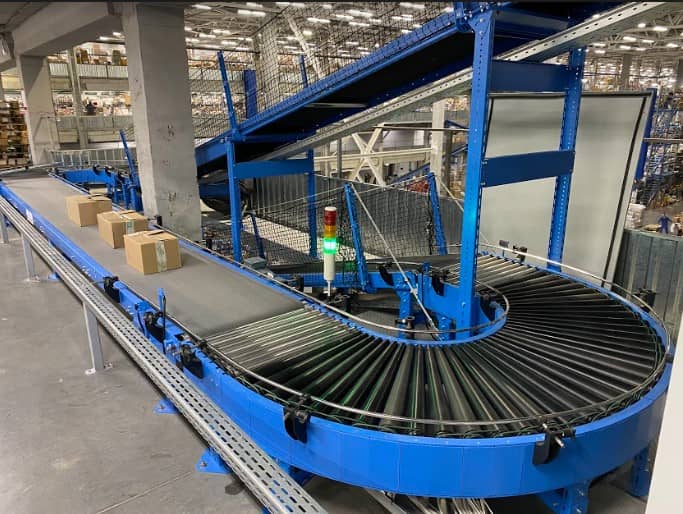 The solution was found in a multi-level conveyor system with a directional sorter that serves two independent parts of the mezzanine
Conveyor:
The system facilitates the descent of goods from the fourth, third, and second floors to the first. Each mezzanine floor is equipped with a layout conveyor. On the first floor, two streams of boxes from two independent descent systems merge. At this junction, boxes are fed onto a single line in sequence.
Subsequently, all boxes are directed to the sorter via transport routes.
Sorter:
Before entering the sorter, the barcode of each item is automatically scanned
The sorter has 20 physical targets and uses a MULTI-BELT sorter for sorting. In addition to the physical sorting directions, the sorter has 6 virtual targets. Two sorter targets are equipped with 'Put to light' racks with scanners, allowing up to three transport directions to be connected simultaneously.
6 and 8 months (2 stages), launch – 2021.