The cooperation started in 2019 with the installation of a sorter was successfully continued: in addition, a conveyor system for assembling online orders of beauty products was launched.
The tasks of the complex include: transportation of orders collected on the mezzanine, packing orders into transport boxes, weighing and measuring their dimensions with subsequent sorting by transport directions, automatic printing of invoices for each of the pallets.
The installed conveyor and sorting complex allowed to efficiently process dozens of thousands of online orders of beauty products from FM Logistic customers.
Sorter and conveyor system of LLC Photomechanics
Conveyor Control System (CCS) —  the control system developed by LLC Photomechanics, completed and configured to meet the requirements of the customer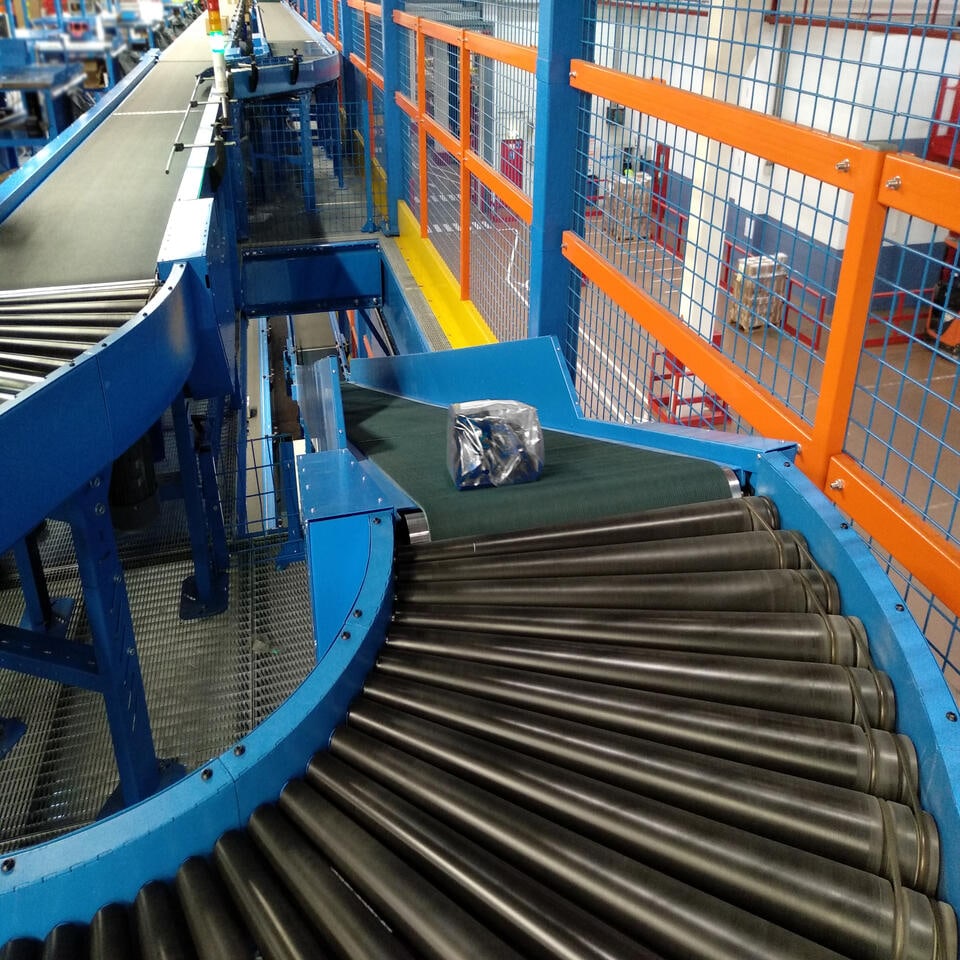 Supply of turnkey automation equipment
Development and production of conveyor equipment for the sorting center
Implementation of a common management system for the entire equipment complex
Integration with WMS
Installation and commissioning
Service maintenance
Together we can do more
Do you have any questions?
Contact us to get advice from our specialists: