LLC Photomechanics introduced a series of 4 mini sorting complexes for 5 Post in 2020
Magor logistic company, which develops order delivery services from online stores and marketplaces to order pick—up points and postmates in supermarkets.
The commodity circulation of company accounts for dozens of thousands of online orders per day. Reliable and compact automated solution allowing to process such volumes as quickly and accurately as possible was needed.
Sorter and conveyor system of LLC Photomechanics
Conveyor Control System (CCS) —  the control system developed by LLC Photomechanics, completed and configured to meet the requirements of the customer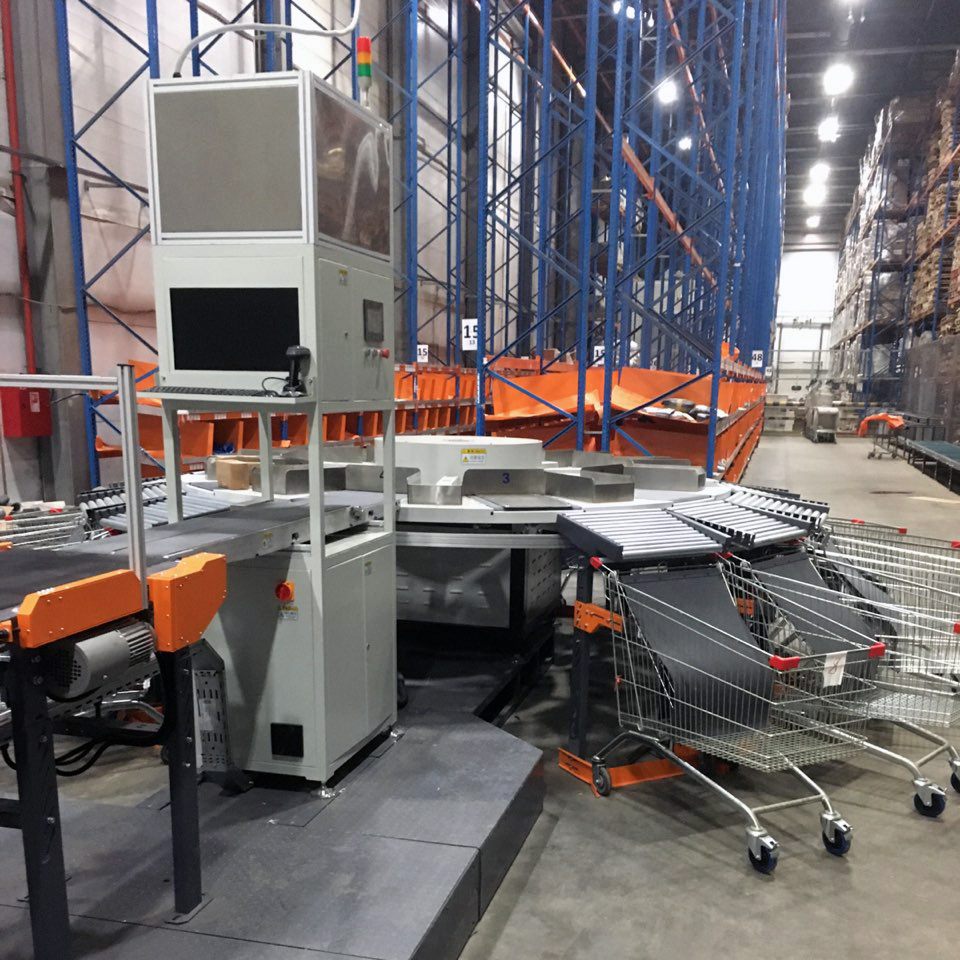 Non-standard technologies
The specialists of LLC Photomechanics have developed and installed a high-performance flow division system with a processing speed of up to 4,000 goods per hour. The originality of the device lies in the ability to process goods in sizes from 50 x 50 x 5 mm in contrast to popular pneumatic pushers or roller diverters.
Mini sorter with quality inspection for distribution center
The tasks of the complex include: acceptance, sorting of online orders from customers by transport directions. The end points of each route are the pedestals of supermarkets and supermarkets of the chain.
Contact our specialists to find out which solution will suit you